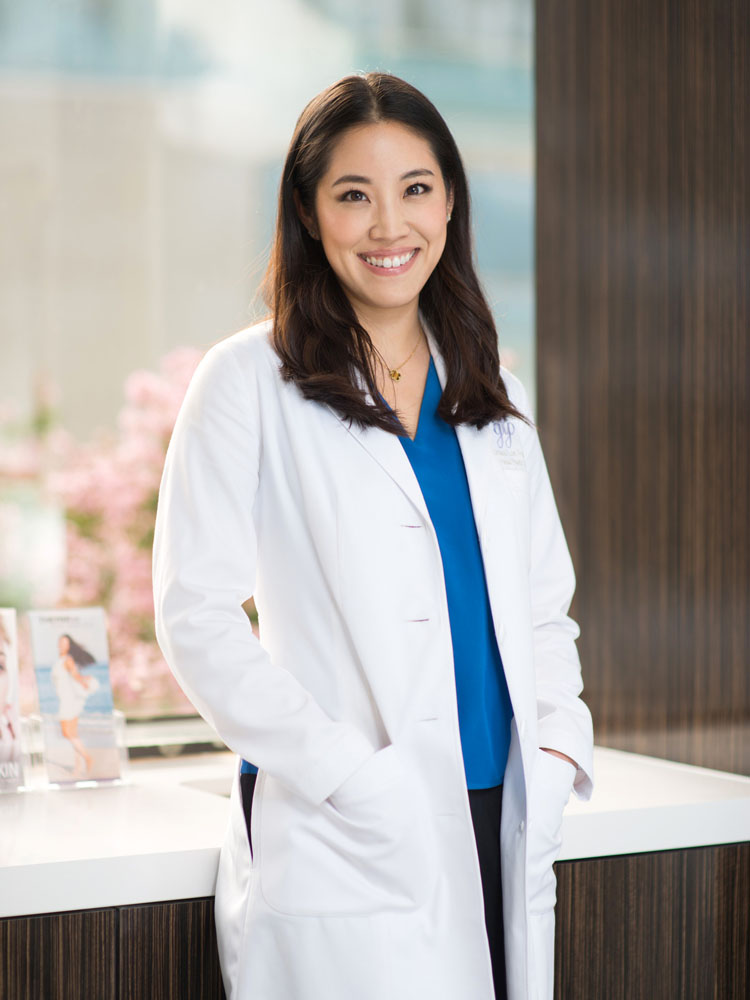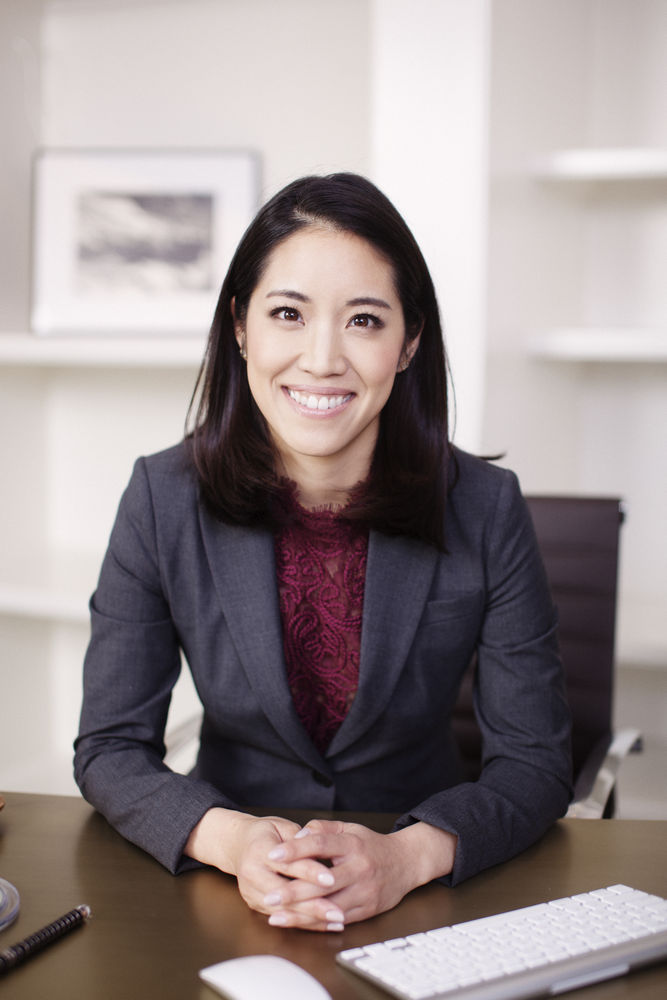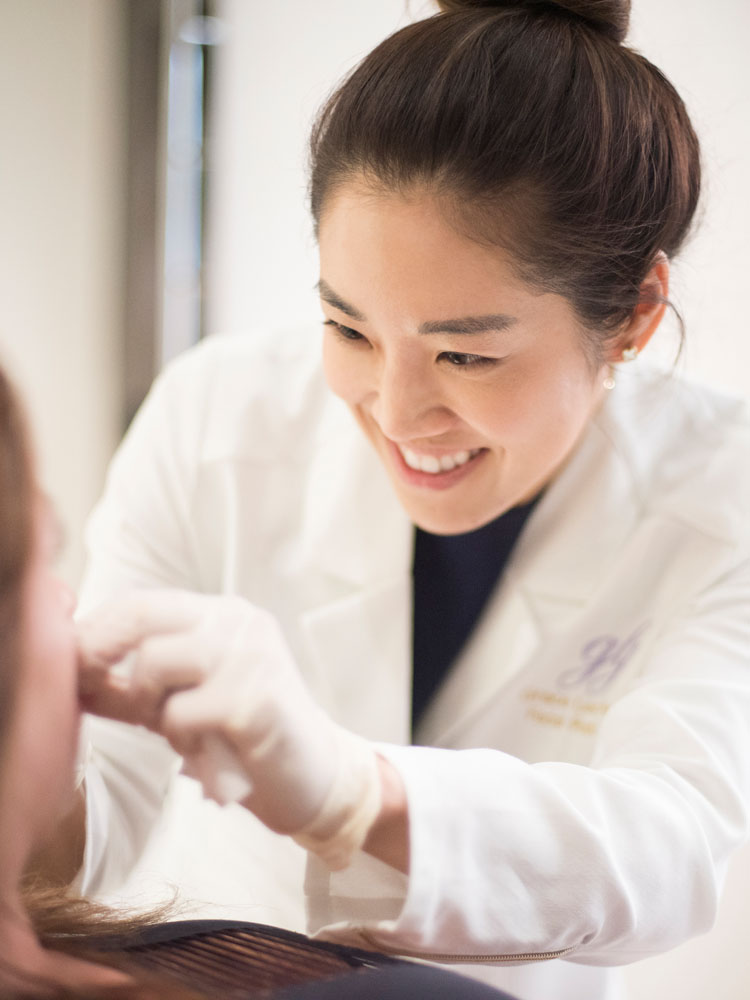 Dr. Grace Lee Peng is a board certified otolaryngologist, head and neck surgeon, fellowship trained in facial plastic and reconstructive surgery. She specializes in facelifts and necklifts, rhinoplasties, upper and lower lid blepharoplasties as well as revisional facial surgery.
Dr. Peng was selected by University of Southern California's (USC) prestigious Baccalaureate/M.D. program, receiving medical school admission during high school. She earned countless merit scholarships, including a Presidential Scholarship, and numerous Undergraduate Research Awards in both life sciences and gerontology.
Earning her doctorate of medicine from the Keck School of Medicine at USC, she was sought-after for both her advanced technical skill and scientific knowledge. Working at the Los Angeles County and USC Medical Center, the premier teaching hospital in the nation, Dr. Peng completed her residency in Otolaryngology – Head and Neck Surgery. She also served as Chief Resident during her last year in training.
Dr. Peng's comprehensive research and educational background has led her to publish multiple articles including in the Journal of the American Medical Association (JAMA) Facial Plastic Surgery, Ophthalmic Plastic & Reconstructive Surgery, Cancer Research, Journal of Surgical oncology amongst other highly regarded journals. In addition, Dr. Peng continues to give numerous presentations across the nation at local and national conferences. Her latest work includes approaches to rhinoplasty, perspectives in non-surgical versus surgical facial rejuvenation and new developments in cosmetic eyelid (blepharoplasty) surgery.
With her refinement of both her technical skills and her aesthetic sensibilities, Dr. Peng set the course to pursue her passion in facial plastic and reconstructive surgery. Through the American Academy of Facial Plastic & Reconstructive Surgery, she accepted the position in a highly competitive fellowship associated with the Keck School of Medicine at USC, working with some of the most prominent plastic surgeons in Beverly Hills including Drs. Paul Nassif, Babak Azizzadeh, and Guy Massry.
Dr. Peng's leadership and service extends into the philanthropic community. As a five-year Advisory Board Member for the Sheila Kar Health Foundation, she assisted the Foundation's mission of improving community health by spreading and promoting education about health practices and disease prevention while also helping students apply into the medical field. She also joined the Global Smile Foundation surgical team in Peru to perform cleft lip and palate surgeries, where she brought first-class surgical repair to children suffering from craniofacial deformities.
Dr. Peng's reconstructive talent is led by a soft and gentle approach, communicating with each patient to support them in their individual aesthetic goal. Combining her meticulous attention to detail and a customized patient-centered experience, she instills her passion in each procedure she performs.
Recognized by her extraordinary ability to redefine the aging face through the intersection of advanced cosmetic techniques and the female aesthetic eye, Dr. Peng's mission is to provide each client that she serves the opportunity to be the best version of themselves.
Fluent in English, Spanish, and Mandarin, Dr. Peng maintains the highest level of patient confidentiality, dignity and respect.